Phoenix Center is a small, but flourishing non-profit in Marble Falls, TX. Their work ranges from affordable mental health services to innovative therapy camps for kids and teenagers of surrounding counties.
Starting with beautiful photography, we expanded the identity to a system that conveys the Phoenix Center's success. A modern, brighter & cleaner identity that highlights what the Phoenix Center is all about. By producing a new look, a handy donor brochure, website, social media strategies and a wall display, we bundled the new materials into a full-fledged brand identity.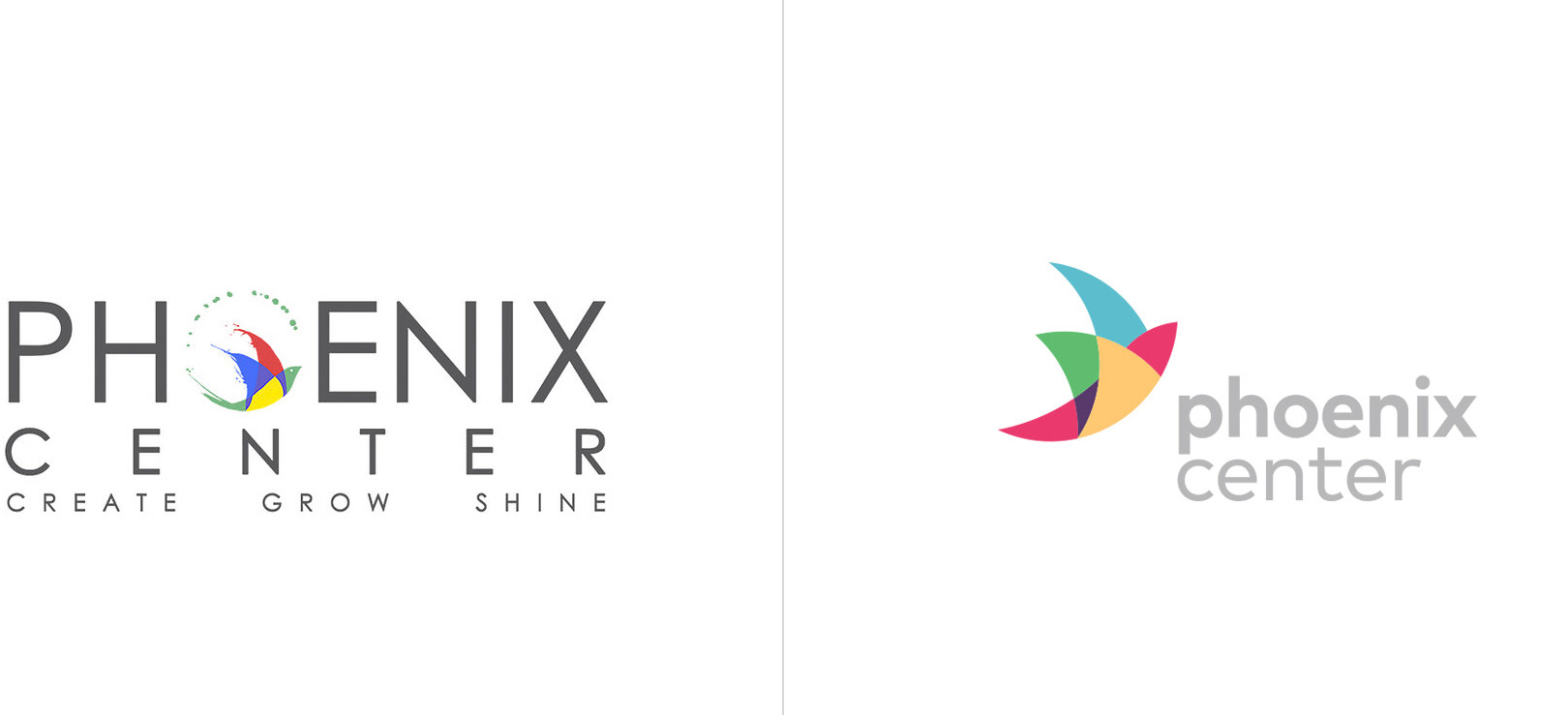 Current Logo /  Proposed Logo
For recognition, the proposed logo is an updated and cleaner version of the current one. The bird's new upward movement communicates the uplifting mood of the Phoenix Center.
A geometric sans-serif font was chosen to pair with the logomark's circular form. The typography is set in all lowercase to convey that the center is approachable and friendly.

The new palette is modern and bright.
 Each color represents a component that makes up the Phoenix Center. Gray for strength, pink for healing, purple for courage, blue for hope, green for growth, and yellow for Mabel—the center's friendly therapy dog. 
The primary typeface is Mark Pro, a friendly—yet professional—geometric sans-serif that reflects the circular quality of the logo. Museo Slab, a legible slab-serif typeface is used for print material or small body copy.
​​​​​​​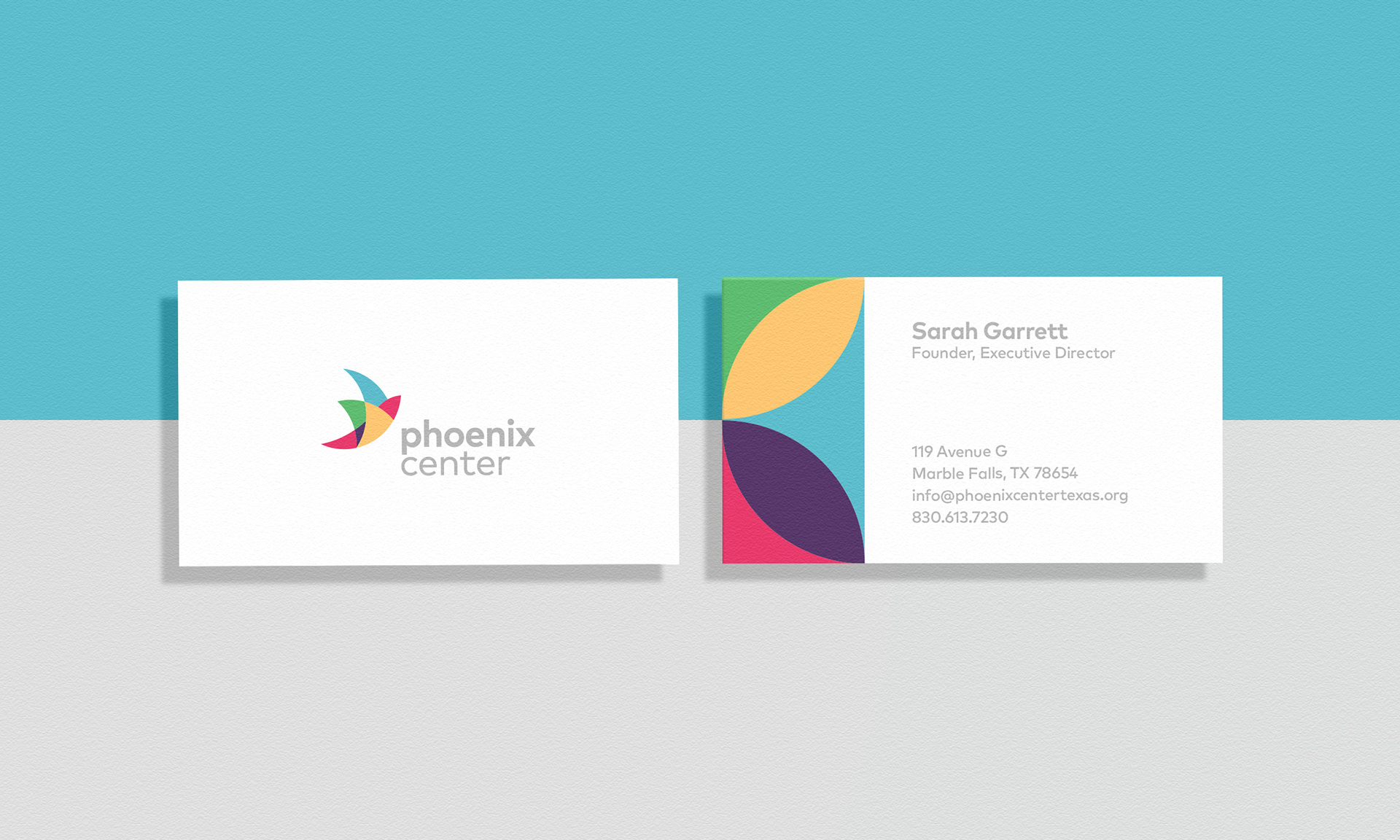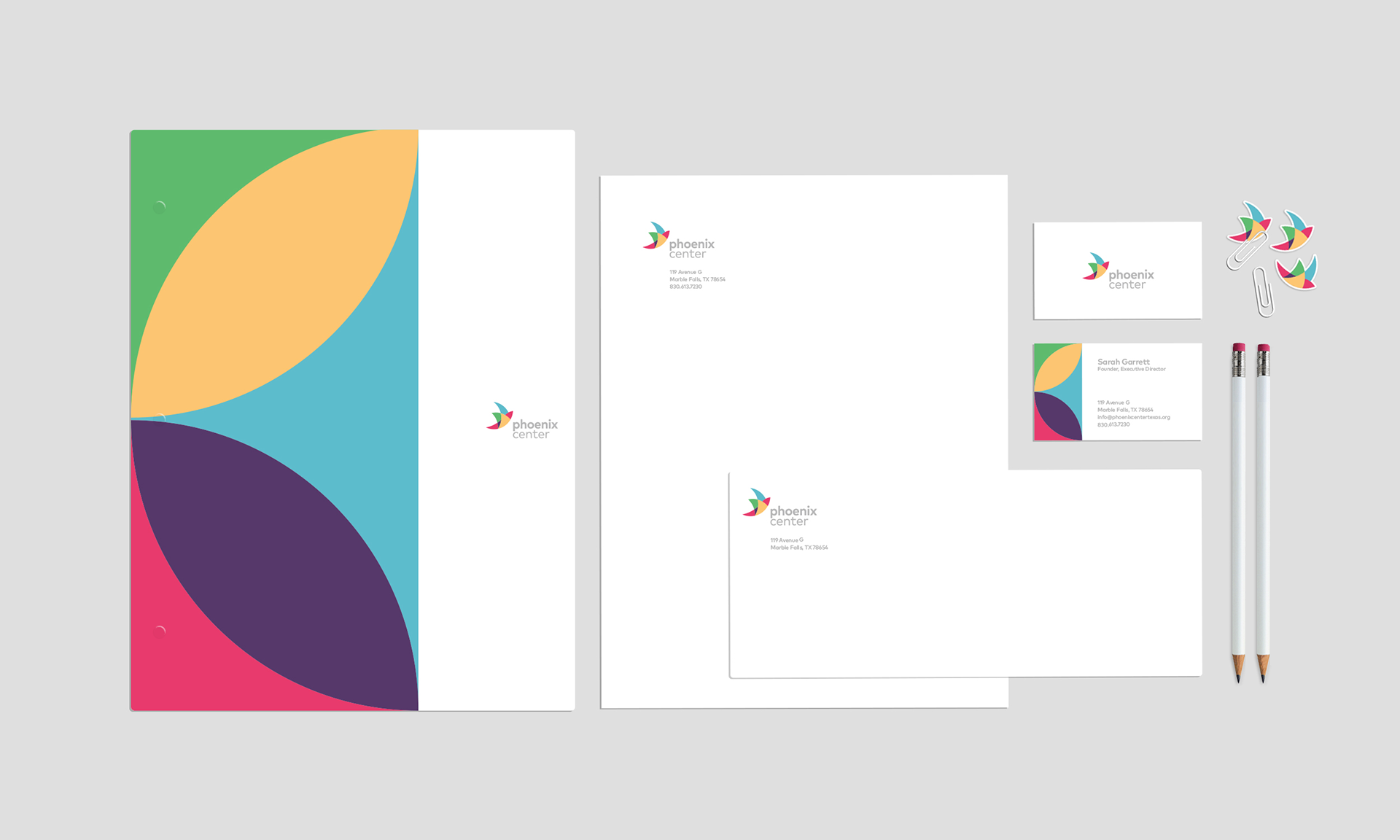 A concise donor brochure lays out important information for potential investors in a friendly and open layout. Using large photography, breathable margins and simple infographics, the brochure communicates the Phoenix Center's, achievements, goals, stories and dreams.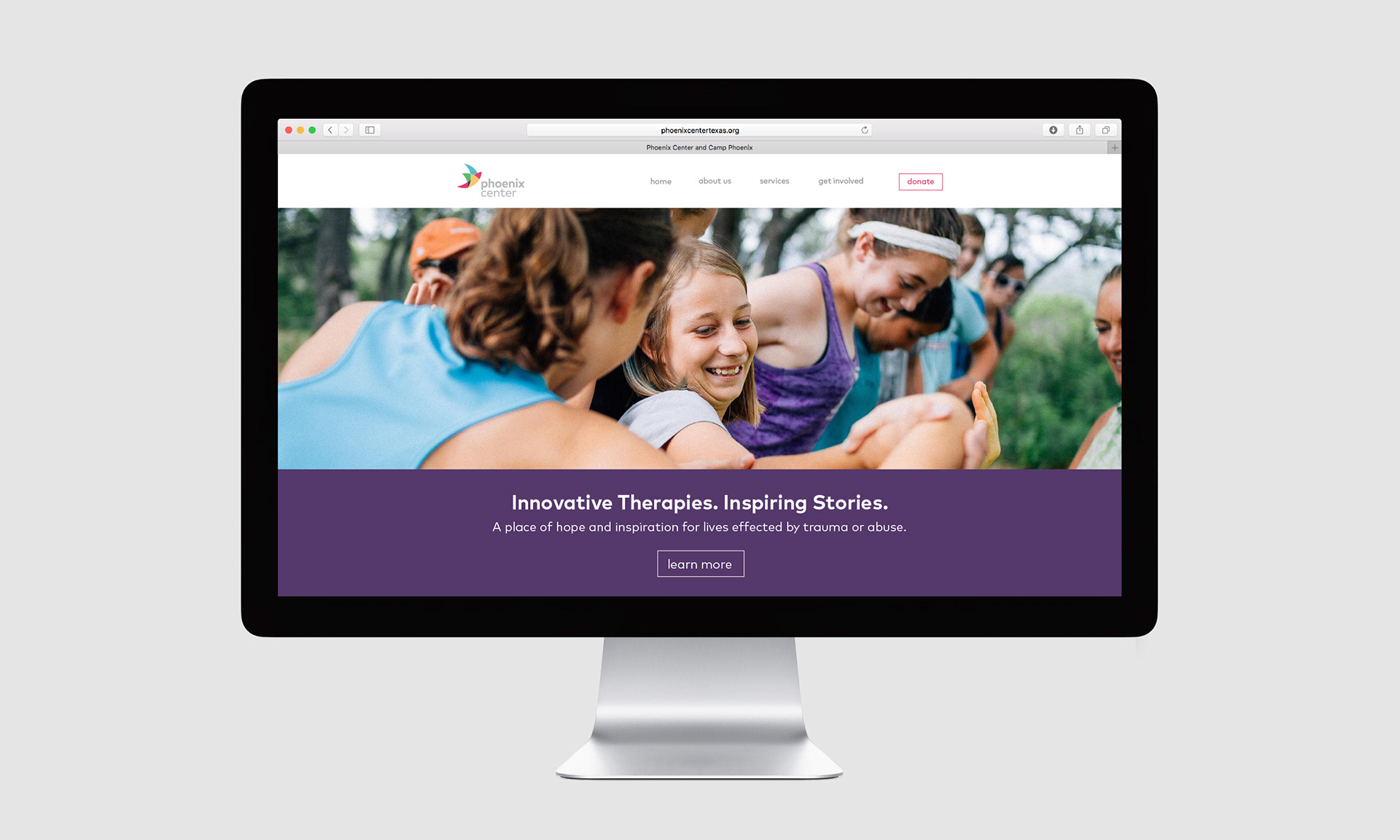 The proposed identity has been carried through to the Phoenix center's new website. The content is now organized and easier to find. In order to make it easy for the Phoenix Center staff to keep their information up to date, the website was designed with a template in mind so that information is easily interchangeable.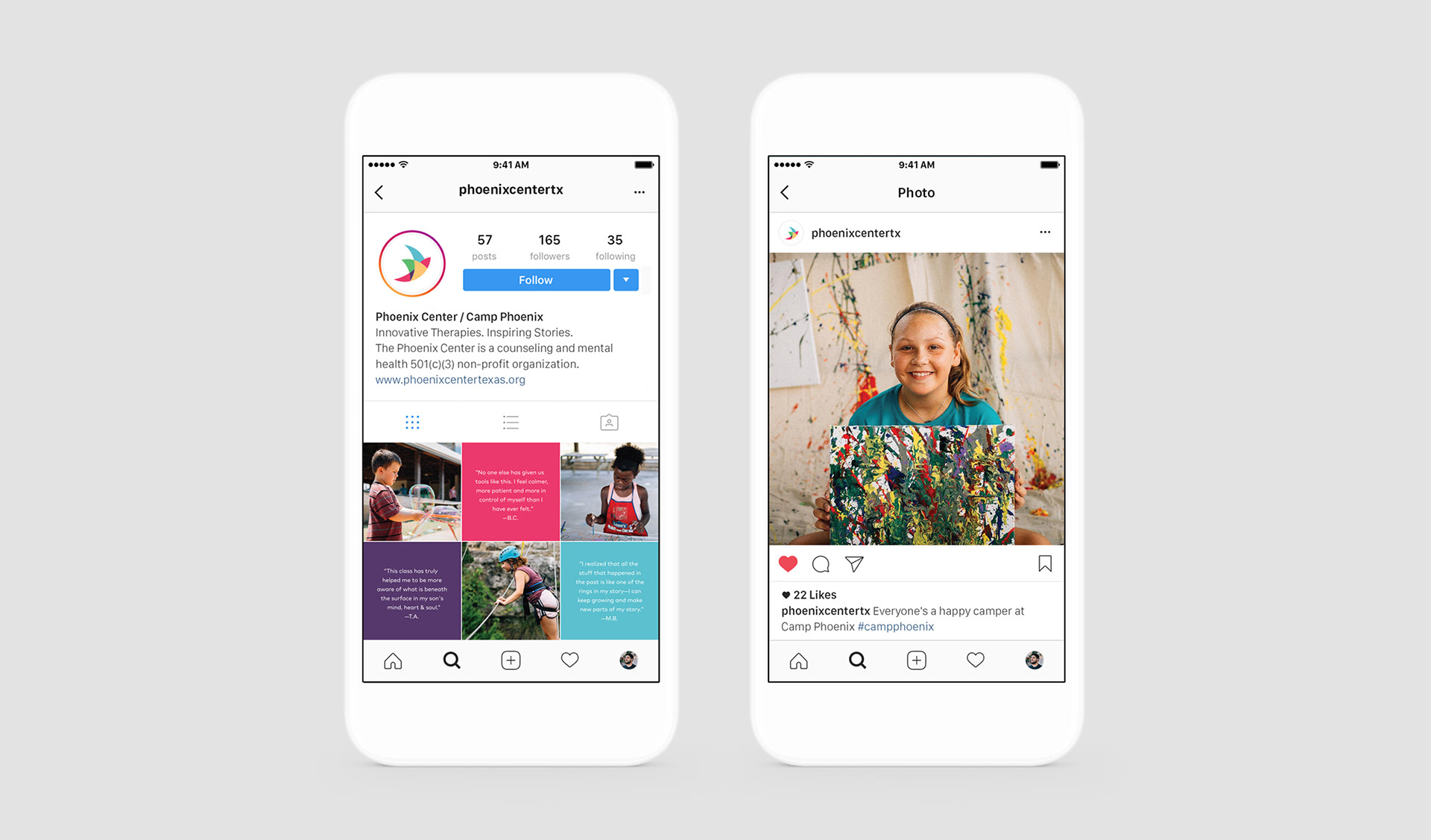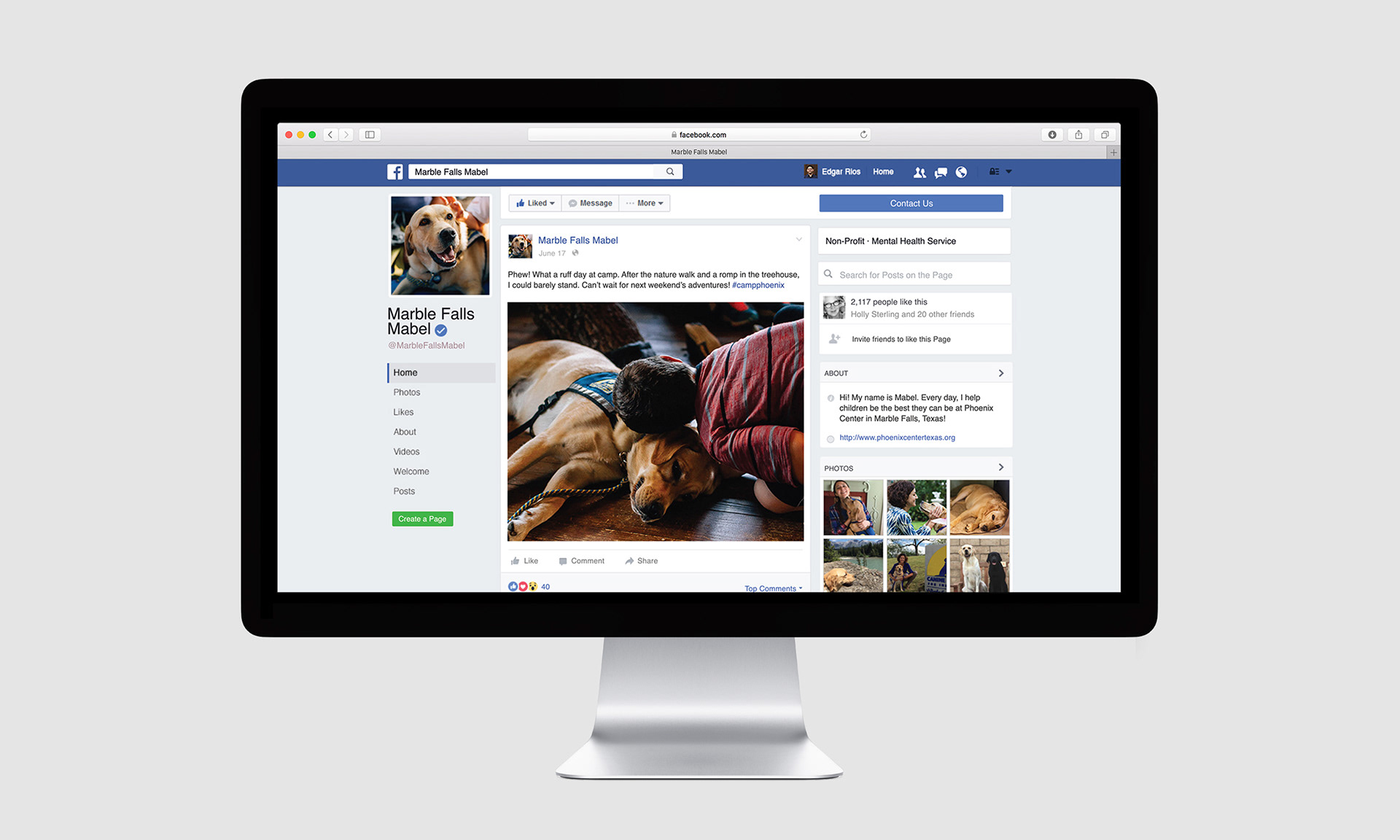 The Phoenix Center uses social media to interact with, volunteers, partners, clients, and potential donors. Our proposal for their Instagram and Facebook page is to create content that alternates between graphical quotes and photography. Each post has a unique testimony that tells a story from their clients or their families.
With pet accounts being so popular among social media, Mabel—the Phoenix Center's therapy dog—get's her own Facebook page. To reach out to younger clients, Mabel posts first-person updates that appeal to the kids. Mabel can also be reached through Facebook Messenger, where kids can have a therapeutic conversation with her.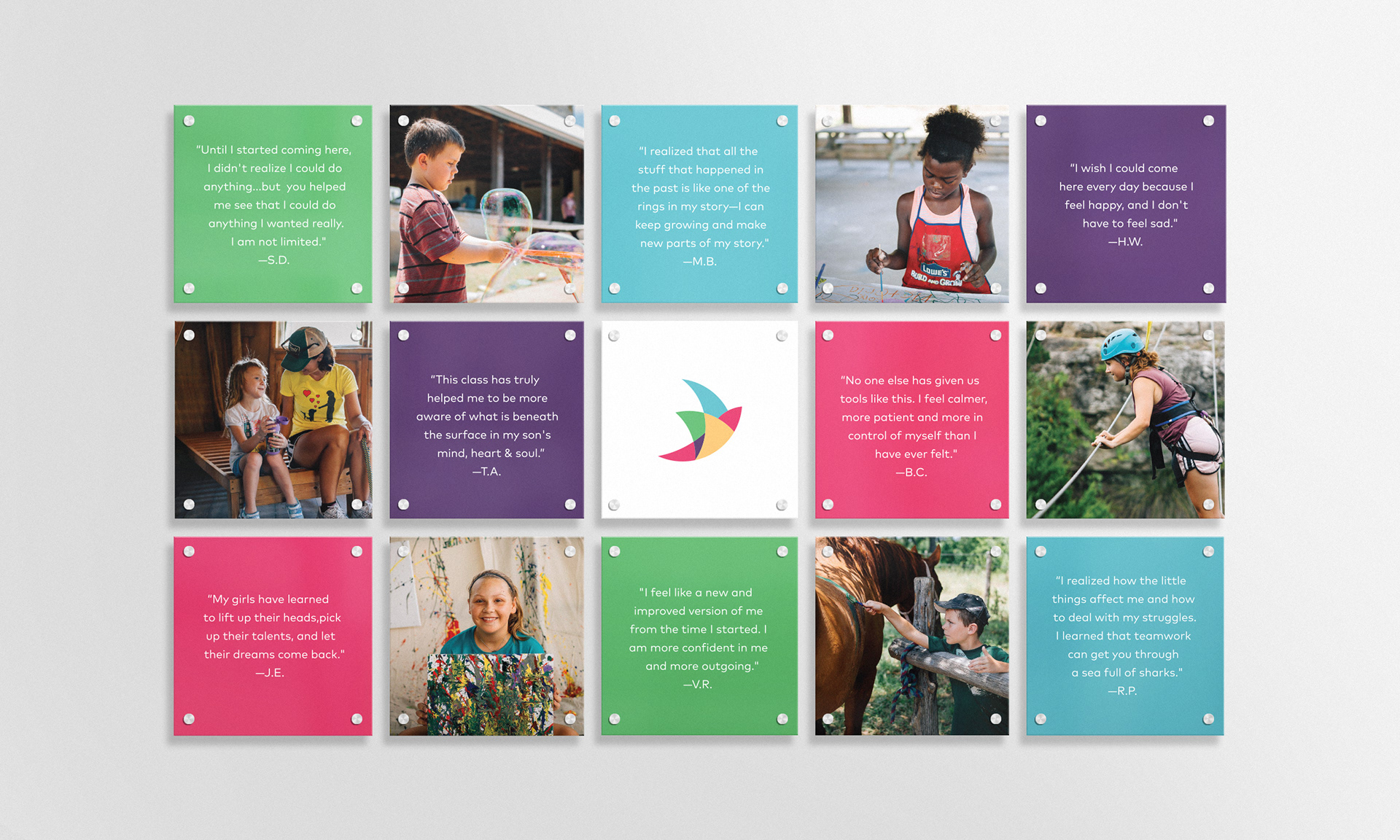 Similar to the campaign featured in their Instagram and Facebook accounts, a stories wall features testimonials and photography that communicates the center's impact. The wall can be mounted temporarily for an event, or permanently installed at a facility.