The San Miguel de Allende International Music Festival attracts hundreds of people to the beautiful city of San Miguel de Allende, Guanajuato every year. Talent from around the world unites for this month-long line up of chamber music that has contributed to the city's long-list of performing arts. The festival began 39 years ago and has since become a highly respected cultural event. 
To appeal to a broader audience, the proposed identity consists of modern and bold elements that establish an international style. Inspired by San Miguel de Allende's bright colors and variety of architecture, the new identity preserves the essence of culture and introduces a contemporary style that makes the festival stand out.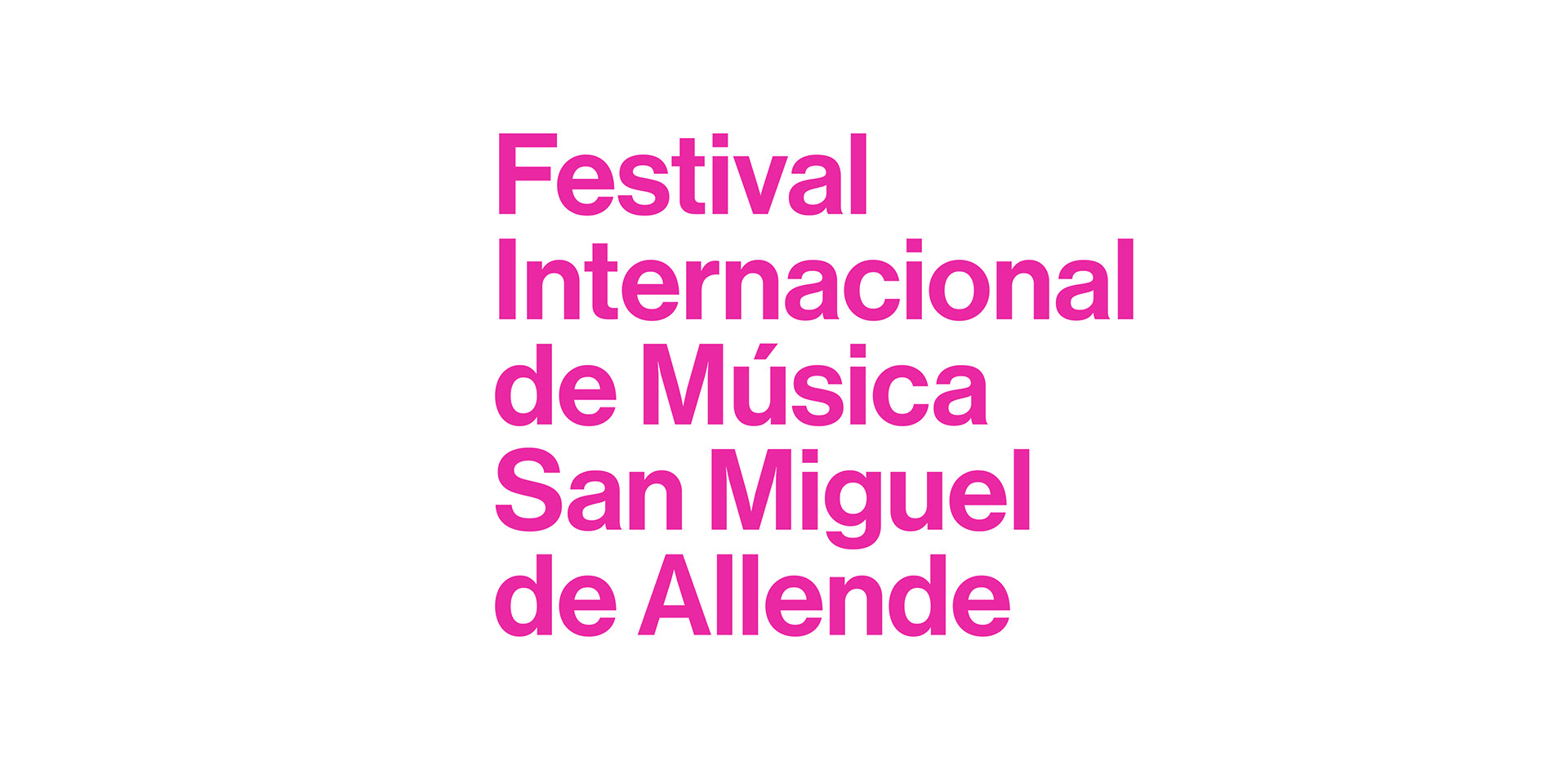 Instead of avoiding the festival's long name, the logotype embraces the text and becomes a stacked five-line form that triggers recognition.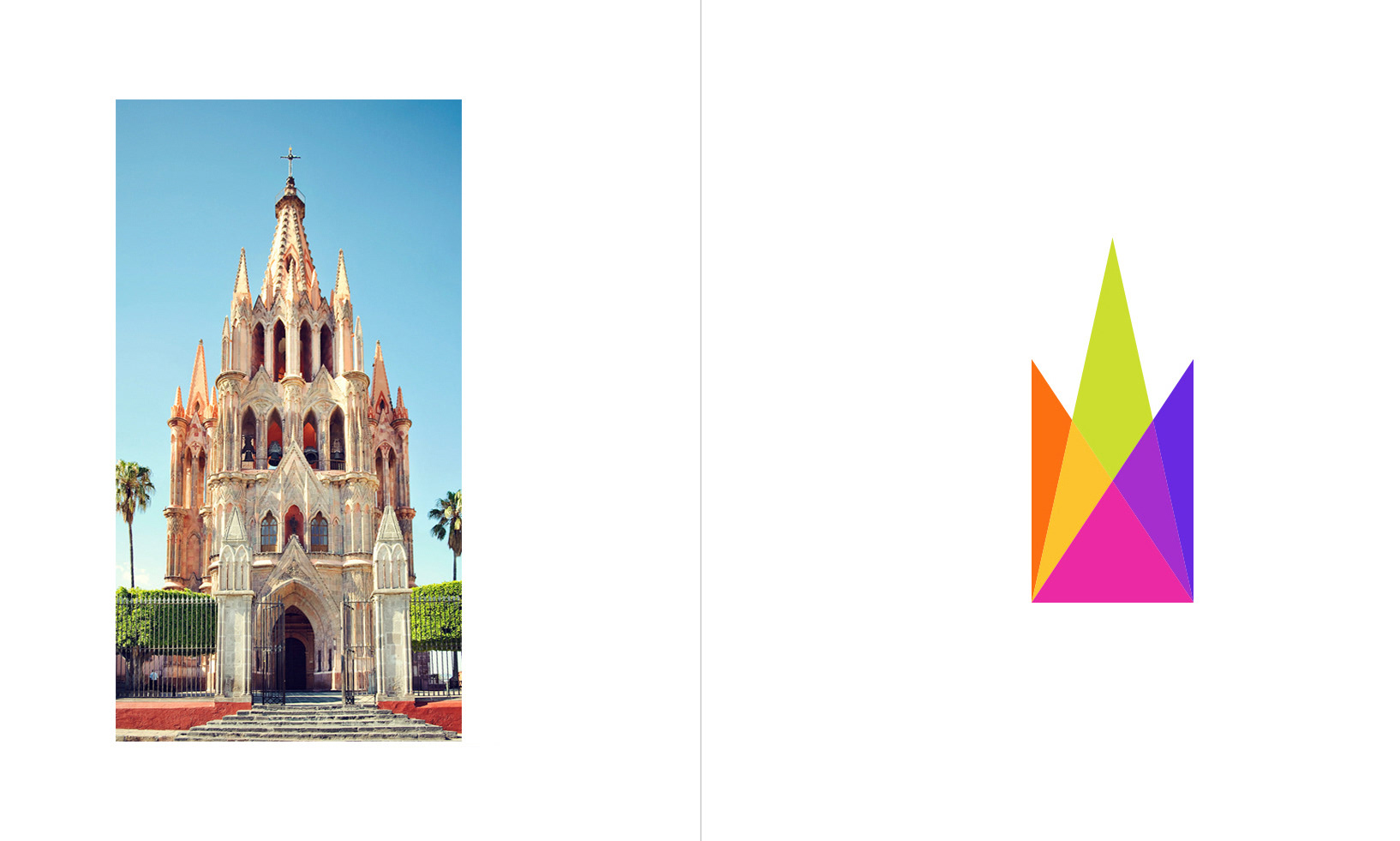 Parroquia De San Miguel de Allende / New Logomark



The 
logomark is composed out of three triangles of light that represent the spotlights of talent that come together in the festival. These triangles are then overlaid to form the geometric shape of the Parroquia De San Miguel Arcángel—an important icon of the culture and pride of the city. 

Inspired by the culture and environment of Guanajuato, the identity's six colors work together to create harmony. The colors Uva, Limon, and Naranja are overlaid to create three more colors: Mora, Rosa Mexicano, and Canario.
The use of a classic sans-serif font helps the festival open up and reach an even broader audience. The font paired with bright colors helps the festival give off a modern and bold look.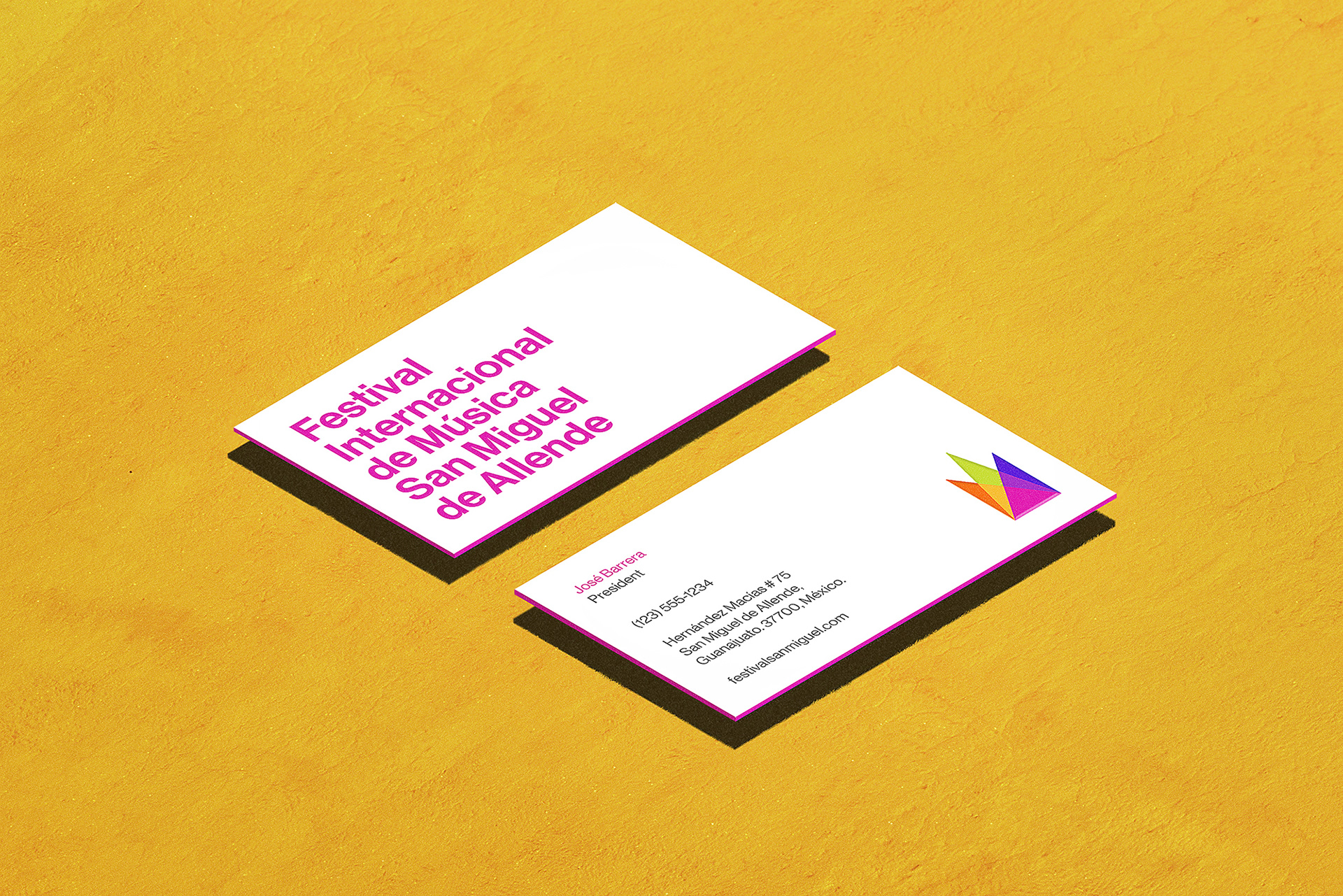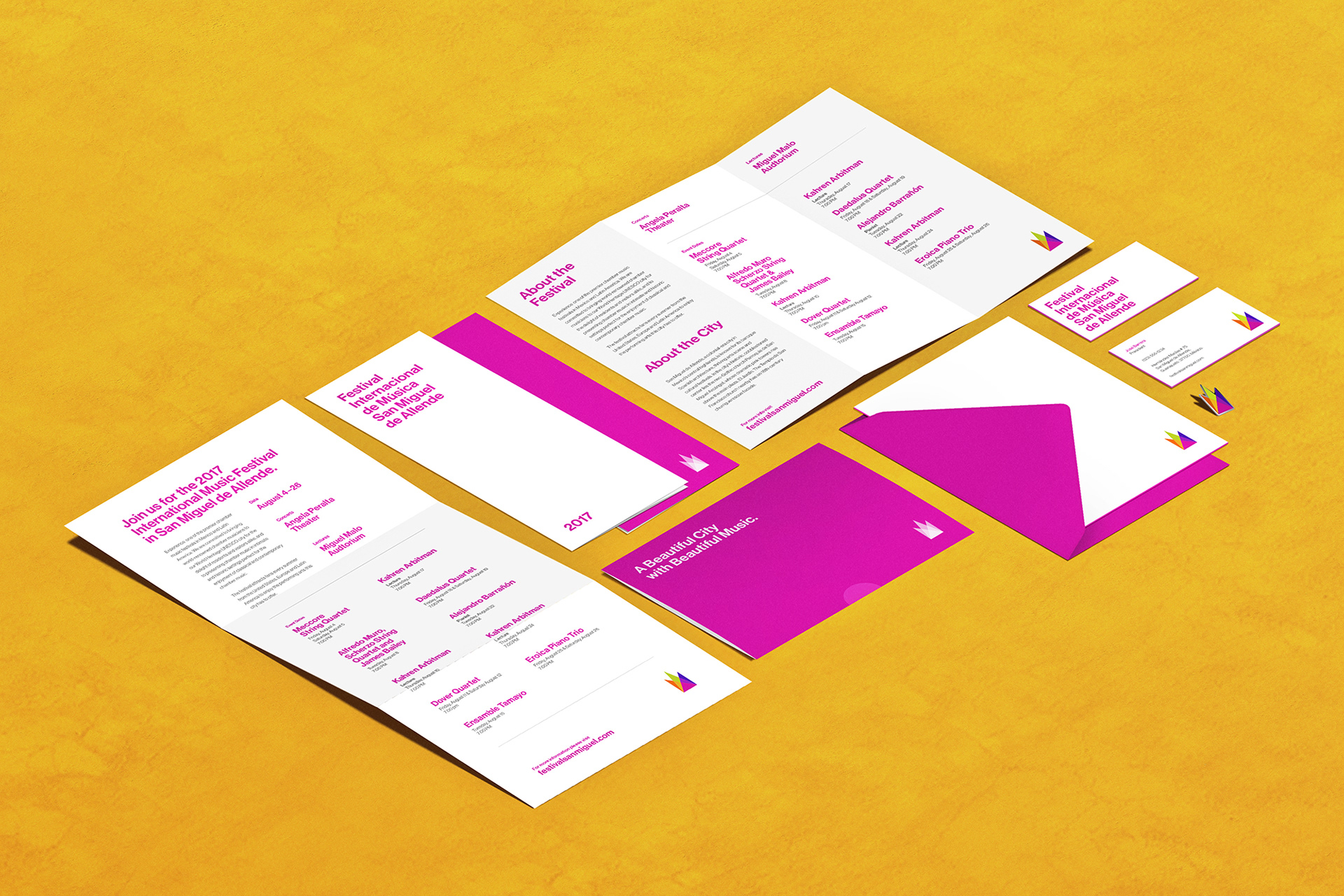 The stationery serves as a way to reach out to potential or existing patrons. A personalized name tag is given at the event to categorize student performers from visitors and media.
Merchandise such as shirts, tote bags, hats and tumblers are marked or embroidered with the festivals new logomark or logotype. They also serve as souvenirs for people that visit San Miguel de Allende.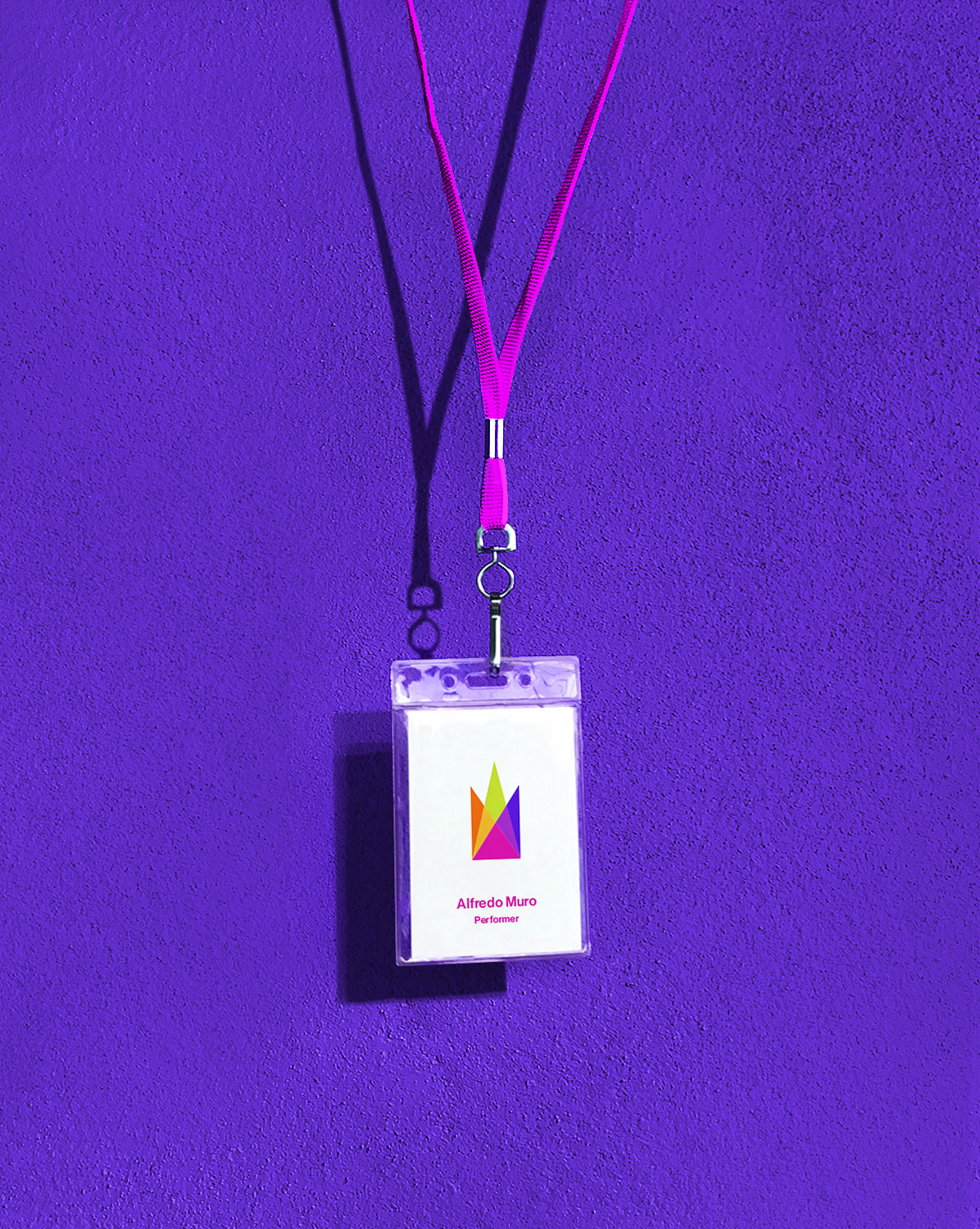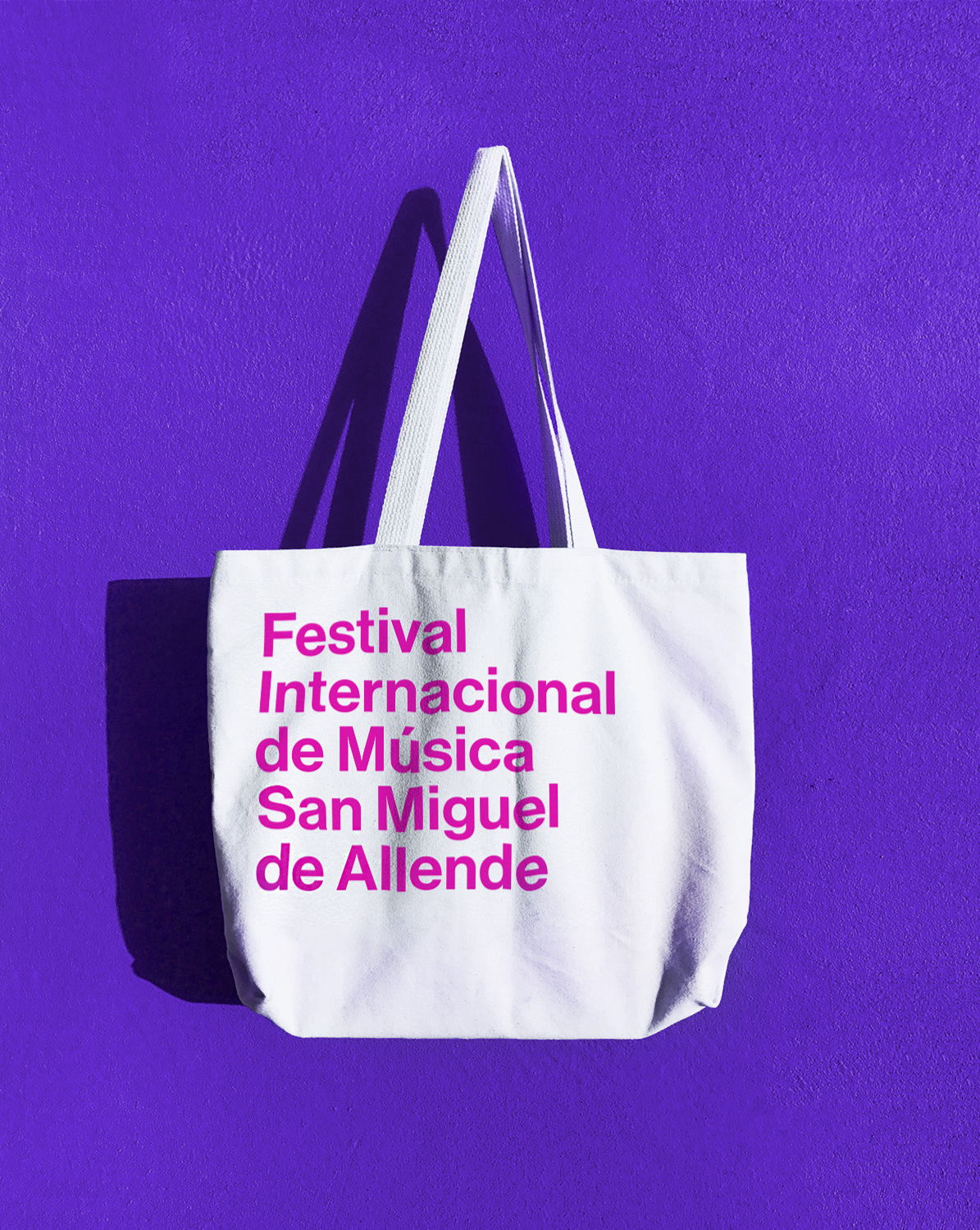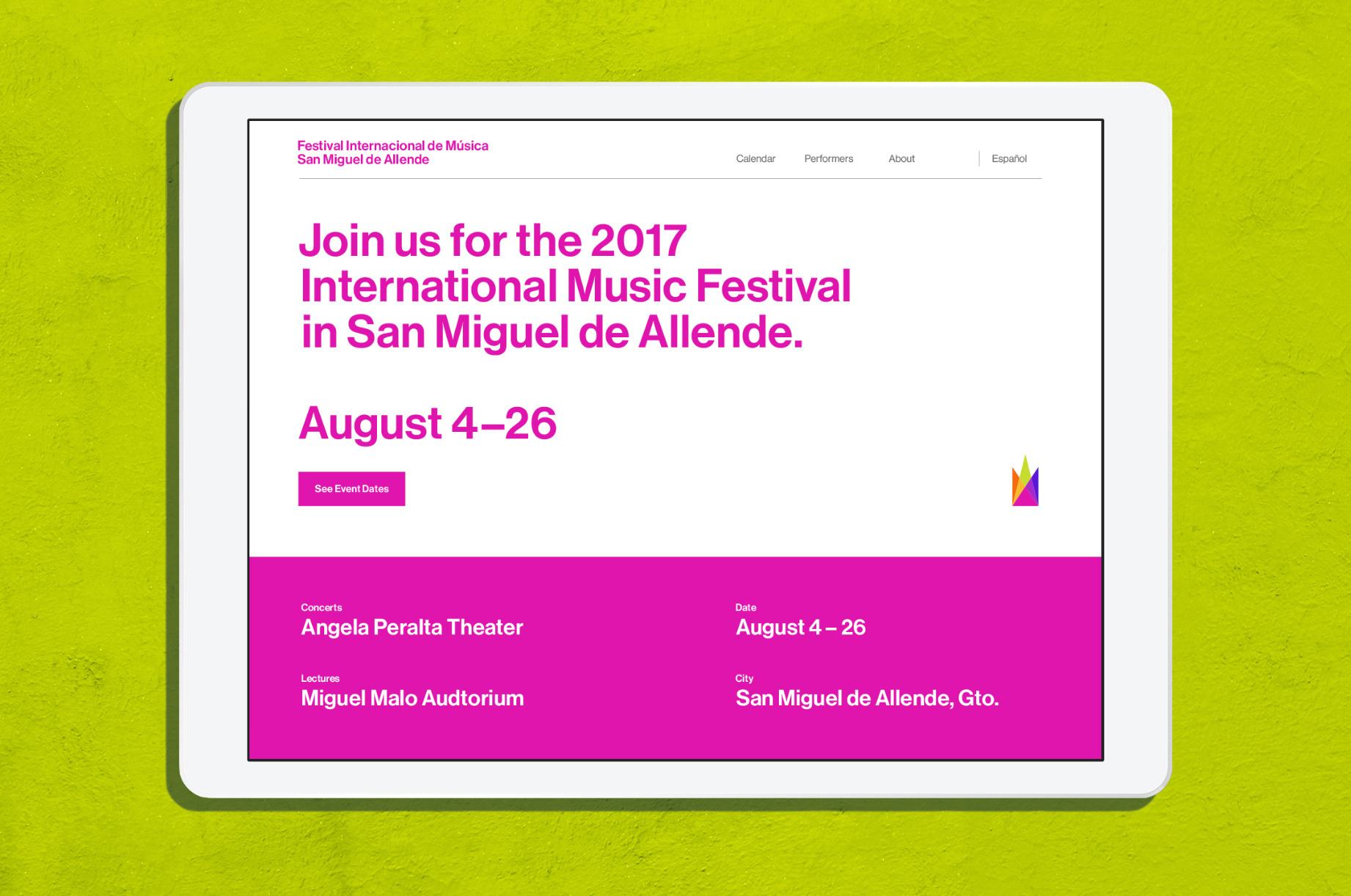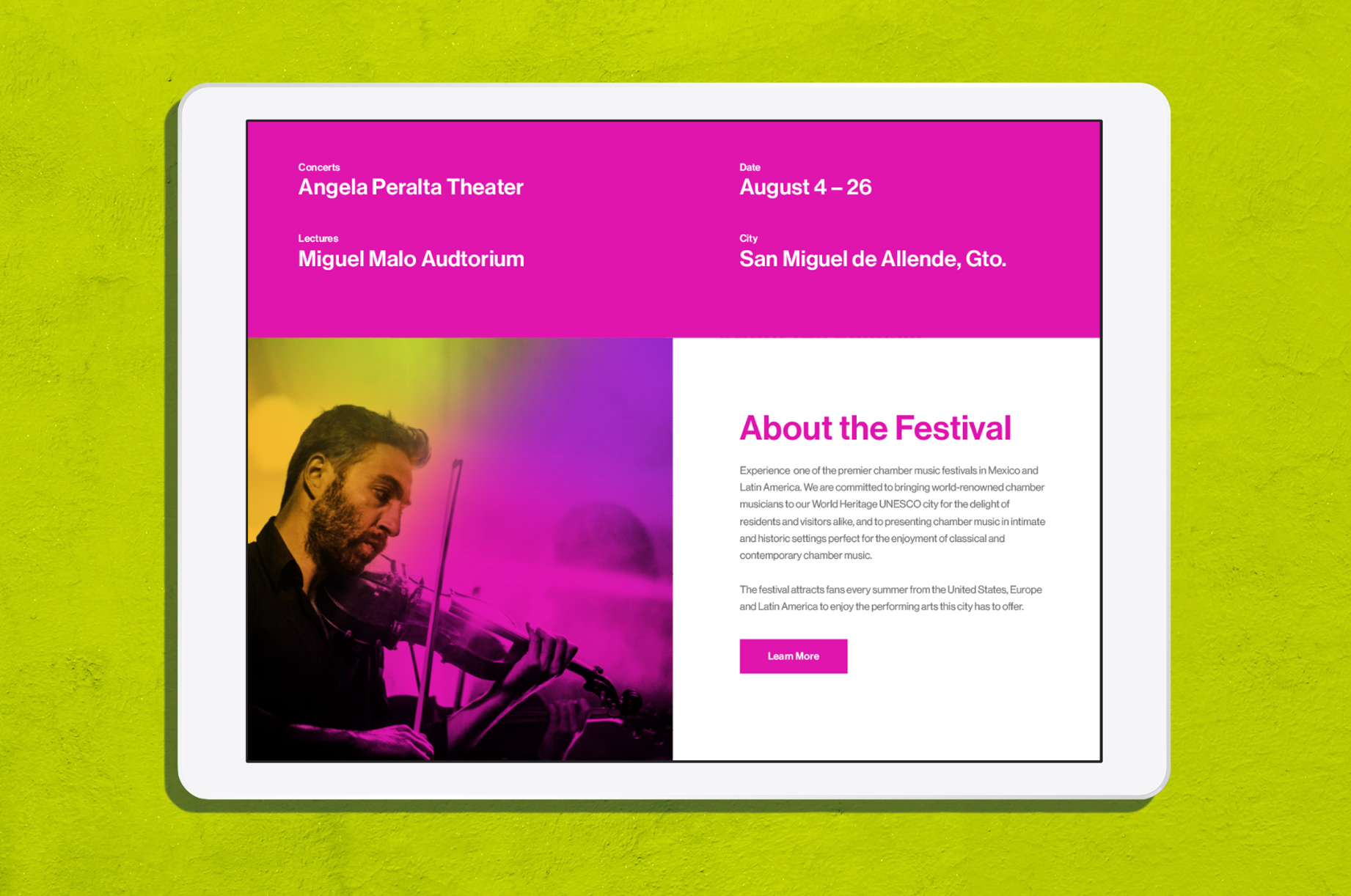 The website organizes the festival's content and serves as a useful tool to look up event dates and locations. The site also contains the festival's history as well as information about the city. This makes it easy for visitors and tourists to become familiar with the city and festival.